Golf Grip Training Aid
The path of the golf swing takeaway is directly affected by the grip.
Improve grip control & swing stability to achieve perfect golf swing with Golf Grip Training Aid!
Easy Installation
Golf Grip Training Aid has a fast and simple installation and can fit onto any golf club handle.
Simply attach to your golf club from the top of the handle.
Suitable for ALL Golf Players
No more slicing!
Stops slicing with better alignment and grip!
Allows you to perform consecutive draw/hook shots with consistency and accuracy.
Distance and Control
Allows you to increase grip control and swing stability on the golf club.
A perfect grip encourages the proper release of the clubface and will help you increase the distance!
Build Your Muscle Memory
Golf Grip Training Aid can promote "muscle memory" which allows you, with practice and time, to achieve a perfect grip without assistance.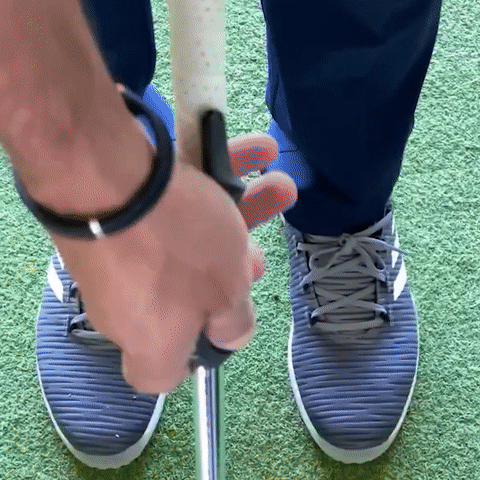 High-Quality Grip Training Aid
Golf Grip Training Aid is an ergonomic handle designed to assist for a perfect grip.
You can make the right adjustment according to your hands.
Durable and long-lasting grip training aid.
Material: rubber
Dimensions: 25.4 x 15.5 cm/10 x 6.1 inches
Feature:
This golf training grip position corrector is made of high-quality rubber material, which is soft, comfortable and durable
Scientific design, can quickly and effectively obtain the right hand positioning and grip
Ventilation holes at the bottom, easy and convenient to install
Very suitable for right-handed golf beginners, beginners or beginners teaching tool
Very easy to carry, almost suitable for most clubs